About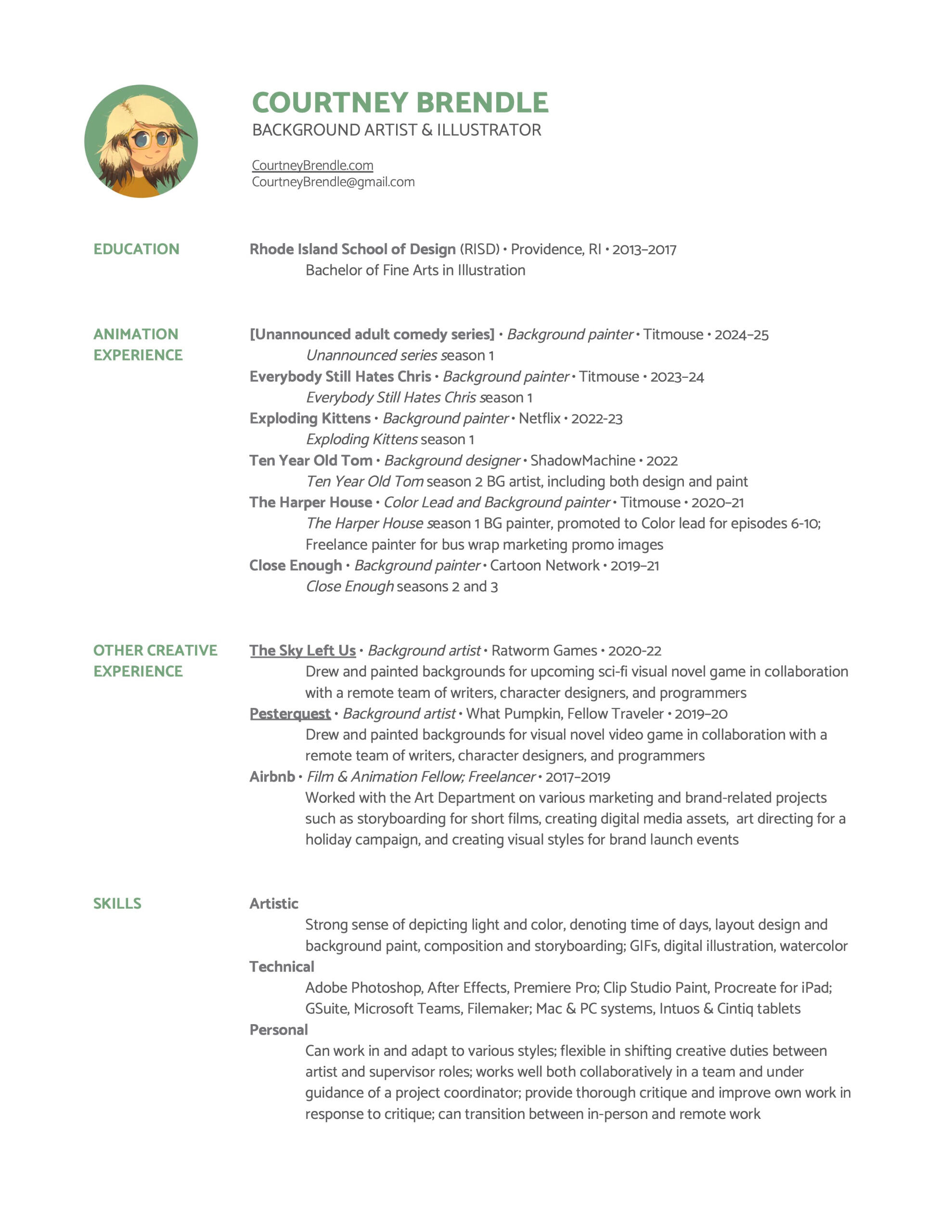 ⠀

Courtney is an illustrator currently working as a background painter at Titmouse in Burbank, CA. Past work includes Cartoon Network, Airbnb, and What Pumpkin.

Courtney is a RISD '17 illustration grad, originally from Maryland. She also enjoys chocolate, ice cream, chocolate ice cream, cats, music criticism, and winding down with the best 24/7 lofi hip hop radio chill beats to relax/study to on Youtube.
Contact
Send me a message using the form below!